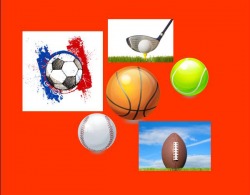 WELCOME TO THE ONLINE HOME
OF HESSTON RECREATION & COMMUNITY EDUCATION

Hesston Recreation's WINTER 2016 & SPRING 2017 catalog available!
Click here to see the catalog!
The catalog is emailed to our catalog emailing list. Also, 250 are printed and are delivered to local businesses, including the Hesston Public Library.
If you would like to receive monthly e-mails regarding upcom
ing sign-up deadlines and program dates, please send an e-mail to
Christine.Wyrick@usd460.org
.
You may use credit and debit cards to pay for registrations
by calling 620-327-2989. Credit/debit card payments will have a $4 handling fee added. We also accept payments with check, cash and debit/credit cards at our office.THE SUMMER CATALOG WILL BE RELEASED IN MID-APRIL 2017.
Youth baseball & softball registrations
​due Friday, March 17 for most
It's time to register for youth baseball and softball for pre-K through 6th grade boys & girls, and 7th & 8th grade girls. The divisions are based on the child's current grade (spring 2017) in school.
The registration deadline is Friday, March 17, 2017 (pre-K can register through April 10). A $10 late fee will be added beginning March 18 (late fee starts April 11 for pre-K).
Registration forms were sent out in schools the week of Feb. 13.
FOR MORE INFORMATION, CLICK HERE! FOR A REGISTRATION FROM, SEE BELOW.
Contact Hesston Recreation at 327-2989, ryan.magill@usd460.org or Christine.wyrick@usd460 for more information.
---
Badminton open gyms set for those 16 and older

​An open gym for those interested in playing badminton is now being offered for those 16 and older. The Hesston High School auxiliary gym is open from 7-10 p.m. Saturdays for the sport.
Participants should bring a badminton racquet. The events are free.


---
Emma Creek 5k online registration OPEN!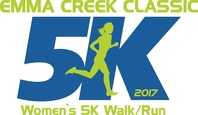 ---
Hesston Recreation is on Facebook
See the latest news about Hesston Recreation on our new Facebook page! Just type in "Hesston Recreation" and our page will appear!
---
Noon-hour basketball offered for men
Join the fun, fellowship and exercise of noon-hour basketball from 11:45 a.m. to 1 p.m. on Mondays, Wednesdays and Fridays in the HS auxiliary gym.
Please use the north parking lot and enter through the door by the wrestling room.
A locker room will be available for changing and showers, but you'll need to bring your own towel.
---
---
Need a registration form for a Hesston Rec sport?
Did your child lose their Hesston Rec registration from on the way home from school? If you need a registration form?
Click here!
YOUTH SHIRTS ARE NOW AVAILABLE IN SIZE SMALL. IF YOU WANT A SMALL SHIRT PLEASE WRITE AN "S" BY THE SHIRT SIZES AND CHECK IT.
---
Hesston Recreation & Community Education
Director: Ryan Magill
Office manager: Christine Wyrick
HOURS: 8:30 a.m. to 4:30 p.m. Mondays-Thursdays & 8:30 a.m. to 3:30 p.m. Fridays
303 Park Road
P.O. Box 927
Hesston, KS 67062
620-327-2989 or 620-327-7128
Facebook: Hesston Recreation
ryan.magill@usd460.org and
christine.wyrick@usd460.org